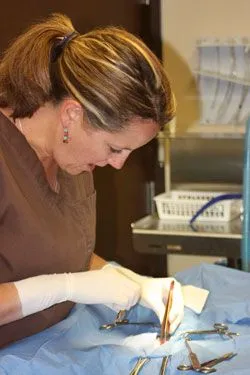 Vaccinations
Vaccinations are key to prevent most communicable diseases in our pets (and in some cases in their owners). Rabies vaccination is required by law for all pets over 12 weeks of age, and must be administer under the direct supervision of a veterinarian. We also recommend vaccinations against distemper, parvo, hepatitis, leptospirosis, kennel cough, and rattlesnake invenomation in dogs. For cats vaccination against feline leukemia virus, viral rhinotracheitis, calicivirus, and panleukopenia are recommended. Testing for feline Leukemia virus and Immunodeficiency virus is recommended before vaccination.
Regular Deworming
Regular deworming is also important to optimizing our pets health. We have several products available for cats that make administration much simpler. We recommend heartworm preventative for all dogs. This prevent s heartworms, which are carried by mosquitoes, and also eliminates most intestinal parasites on a monthly basis. Did you know many of these parasites can also infect humans, often with devastating results? We currently offer Heartgard Plus and Interceptor at HCVH. Other products may be purchased through our Webster Vet Source store.
External Parasite Control
External parasite control is recommended because fleas and ticks are not only an annoyance, but they may also carry diseases to both our pets and their owners. We offer several products to treat your pet and the environment for these pests. Currently we sell Frontline Tritak and Vectra topical products. We are excited to now also offer Nexgard and Bravecto, oral products which protect dogs from fleas and ticks for 1-3 months per treatment. Other products are available through our Webster Vet Source website.
Spaying & Neutering
We recommend spaying or neutering your pet to prevent unwanted litters as well as manage undesirable behaviors, and prevent health problems later in life. These procedures are generally very safe, and seldom do the risks compare to the benefits. Patients generally arrive fasted the morning of surgery, we call the owners while the pet is recovering, and the patient may go home the following day. All surgical patients receive pain management medications. We also recommend blood work before surgery which could identify underlying problems which may complicate the procedure or anesthesia, and surgical fluids. By placing an IV catheter we may give fluids which ensure proper hydration, compensate for any blood loss, and gives us intravenous access for drug administration.